Your contact request
Are you a customer or builder and would like personal contact or further information material? Our feco experts will be happy to answer your questions.
Information about feco.
Please select information material to download: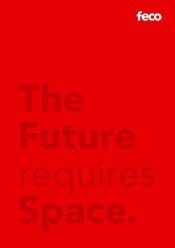 feco Bookazine "The Future requires Space"
download
feco. The Partition Wall.
Fields marked with * are mandatory.